Halbtagesausflüge auf Gran Canaria
Halbtagesausflüge auf Gran Canaria
Wenn Sie nicht viel Zeit haben oder es zu anstrengend finden, einen ganzen Tag auf einem Ausflug zu verbringen.
Wenn Sie wirklich den Vormittag damit verbringen wollen, erstaunliche Orte zu besichtigen und mittags in Ihr Hotel zurückzukehren; und dann können Sie sich entspannen und den Nachmittag mit anderen Aktivitäten verbringen, zum Abendessen gehen, an den Pool gehen… was auch immer.
Wir haben die Erfahrung, nach der Sie suchen! Machen Sie einen Halbtagesausflug auf Gran Canaria und entdecken Sie Orte, von denen Sie nie gedacht hätten, dass es sie gibt.
Außerdem können Sie während der Woche verschiedene Routen fahren, so dass Sie sogar eine pro Tag machen können.
Vergessen Sie Autovermietung, Versicherungen und die Gefahr, sich auf schwierigen Straßen zu verfahren, auf denen Sie noch nie zuvor unterwegs waren. Vertrauen Sie auf die Erfahrung zweier einheimischer Reiseleiter, die Ihnen Gran Canaria aus einer anderen Perspektive zeigen werden.
Kurzum, nehmen Sie an einem unserer Halbtagesausflüge auf Gran Canaria teil.
---
Montag: Barranco de las Vacas, die Höhle und die Salzwiesen-Tour
Halbtagesausflüge auf Gran Canaria 1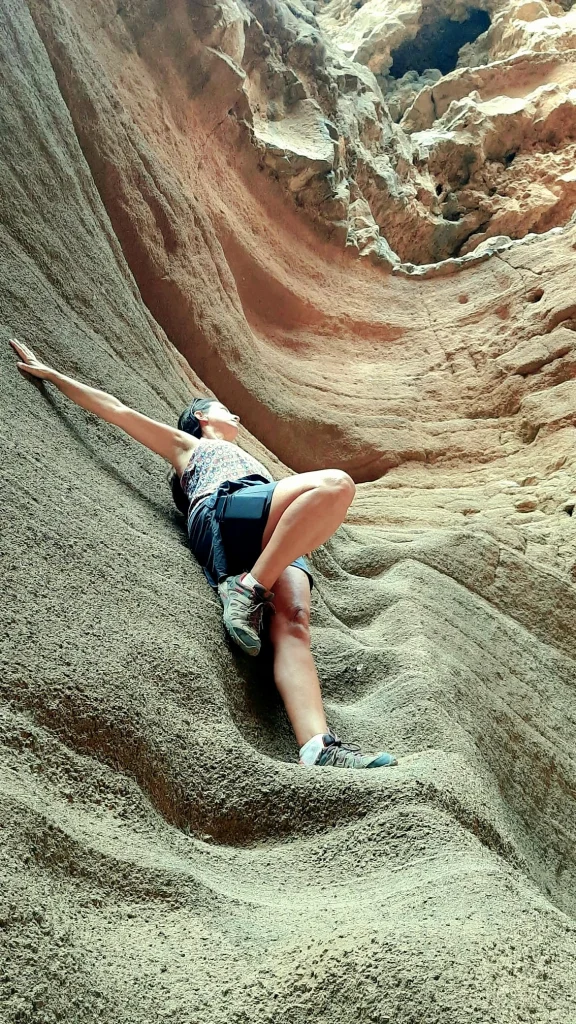 Barranco de las Vacas, Höhlen und Salinen
Landschaften, die Sie umhauen werden: Barranco de las Vacas, geheime Höhlen der Ureinwohner und eine magische Salzwüste im Südosten von Gran Canaria.
Zwei örtliche Reiseleiter
Keine kommerziellen Stopps
Inklusive Verkostung kanarischer Spezialitäten
Maximal 6 Passagiere pro Gruppe
Dauer des Ausflugs: 4 Stunden
---
Mittwoch: Besichtigung des Puerto de Mogan und des Strandes von Amadores
Halbtagesausflüge auf Gran Canaria
Puerto de Mogan und der Strand von Amadores
Sie waren nicht auf Gran Canaria, wenn Sie nicht Puerto de Mogán besucht haben. Nehmen Sie an diesem Halbtagesausflug mit uns teil und wir zeigen Ihnen, dass es in diesem charmanten Dorf und an der Südküste der Insel viel zu sehen gibt.
Zwei lokale Führer
Keine kommerziellen Stopps
Inklusive Verkostung kanarischer Speisen
Maximal 6 Passagiere pro Gruppe
Dauer des Ausflugs: 4 Stunden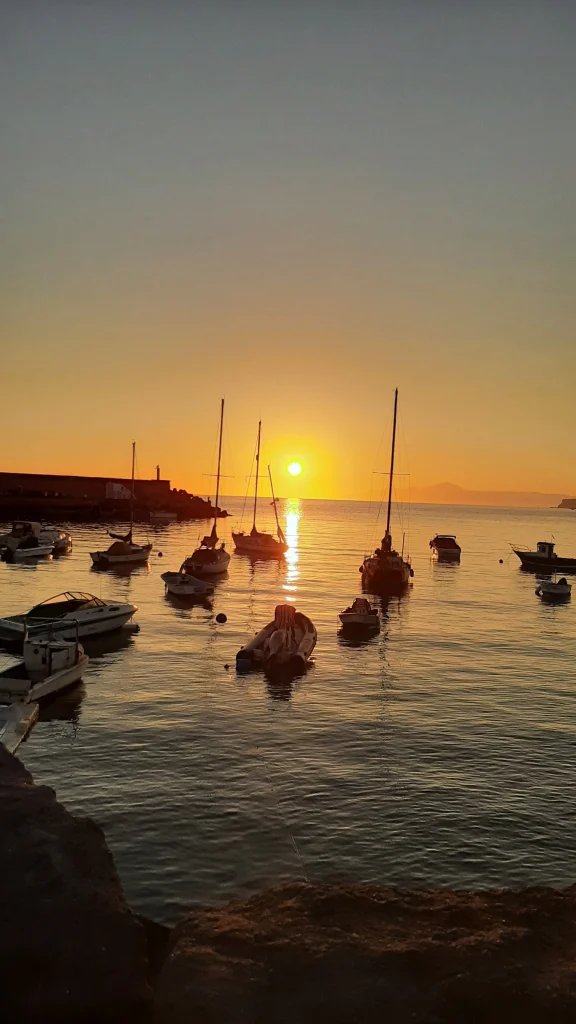 ---
Freitag: Der Zucker, die Troglodyten und die Strandtour
Halbtagesausflüge auf Gran Canaria 3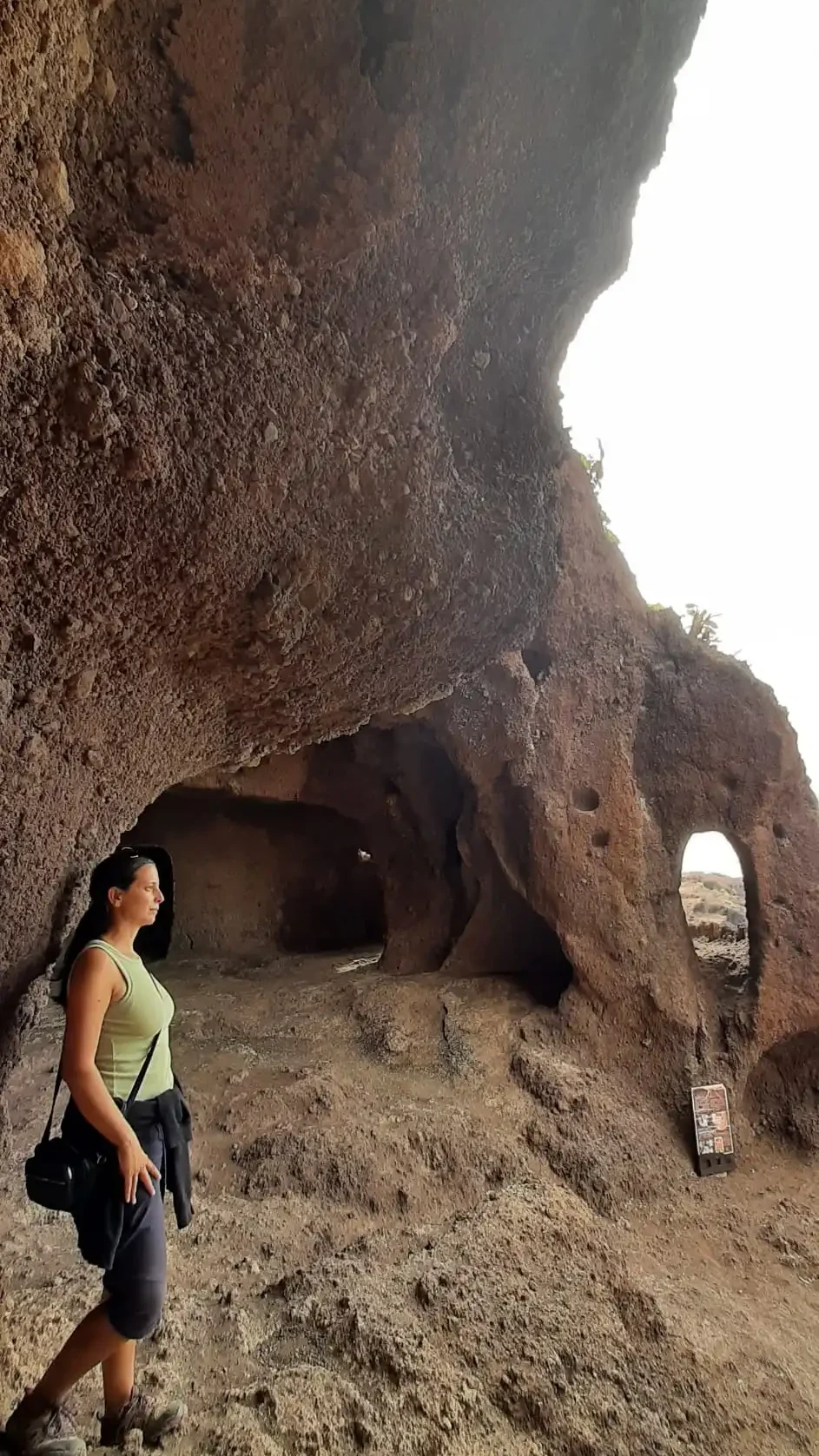 Der Zucker, die Troglodyten und der Strand
Wir werden Ingenio besuchen, um mehr über die Zuckerindustrie auf Gran Canaria zu erfahren. Cuatro Puertas, einer der größten Höhlenbauten der Insel. Zum Schluss geht es an die Küste, wo Sie am Strand baden können, wenn Sie möchten.
Zwei lokale Führer
Keine kommerziellen Stopps
Inklusive Verkostung kanarischer Spezialitäten
Maximal 6 Personen pro Gruppe
Dauer des Ausflugs: 4 Stunden
---
Bitte beachten Sie
Die Halbtagestouren starten ausschließlich von Maspalomas aus.
Bringen Sie bequeme Wanderschuhe und Kleidung mit. In jedem Fall werden wir Sie am Vortag kontaktieren, um die Wettervorhersage zu bestätigen.
Wir empfehlen Ihnen, mindestens 1,5 Liter Wasser mitzunehmen.
Obwohl wir während dieser Ausflüge nicht viel laufen werden, empfehlen wir sie nicht für Personen mit Mobilitätsproblemen.
Diese Touren sind für Kinder unter drei Jahren nicht geeignet.
Im Sommer empfehlen wir Ihnen, einen Badeanzug und ein Handtuch mitzubringen, falls Sie ein Bad nehmen möchten.
Kostproben lokaler Gerichte
Vor dem Mittagessen ist es immer gut, einen kleinen Snack zu sich zu nehmen. Wir bieten Ihnen daher an, einige lokale Produkte zu probieren, damit Sie unterwegs neue Energie tanken können.
Kleine Gruppen garantiert
Garantiert: an unseren Halbtagestouren auf Gran Canaria nehmen maximal 6 Personen teil.
Zwei lokale Führer für unsere Halbtagesausflüge auf Gran Canaria
Keine kommerziellen Stopps
Annullierungspolitik
Das Unternehmen behält sich das Recht vor, die Aktivität aus technischen oder wetterbedingten Gründen abzusagen. In diesem Fall wird der gezahlte Betrag zurückerstattet.
Wenn der Kunde die Aktivität mehr als 48 Stunden vorher storniert, wird der gezahlte Betrag zurückerstattet, abgesehen von einer Bearbeitungsgebühr von 10% pro Passagier.
Wenn der Kunde die Aktivität weniger als 48 Stunden im Voraus storniert, wird keine Rückerstattung vorgenommen.

In einem der folgenden Fälle erstattet Sky Rebels dem Kunden den Betrag nicht:
Der Kunde ist betrunken oder steht unter dem Einfluss von Drogen.
Die Aktivität wird aufgrund einer absichtlichen Verspätung oder Nichterscheinen des Kunden storniert.
---
Benötigen Sie weitere Informationen über unsere Halbtagestouren auf Gran Canaria? Kontaktieren Sie uns!

Really special tour! The tour is highly recommended! On the Saturday there was actually no possibility to do the tour, but Juanjo and Inés converted it so that we could come along! Juanjo and Inés are super friendly, tell you everything about the places you visit and make it a special day. You can tell they do this with a lot of passion!

Lovely day We enjoyed every moment of our trip last Saturday. Every view was stunning and Juan and Inez made it a fun, playfull but interesting day. We would definitely recommend this tour, but wouldn't with (small) children because of the long day and walk.

Excellent private tour *** The BEST day of our holiday *** I am going to begin this review with my feelings when we pulled up at our hotel at the end of the day. I was disappointed. Disappointed that our wonderful day had come to an end! My husband our three children and I spent the day exploring all the incredible things Gran Canaria has to offer with Ines and Juan. They picked us up at our hotel entrance at 9.00. They were there on time waiting for us. Their car is immaculate and very comfortable and our tour was tailored to our needs. We first drove to the Gran Canaria mountains, stopping in Degollada de la Yegua and Santa Lucia Valley which both have spectacular views. Then we drove on to Tunte (a traditional Canarian village) where we walked around with Ines who taught us about the history of the island - from the architecture and traditional building methods to the ancient religions and beliefs of the first Canarian settlers. We also had a delicious homemade Canarian snack here which we all really enjoyed. Then we drove on to Presa de los Horno. We stopped for lunch at the Biosphere Reserve and Ines and Juan made us a beautiful homemade Canarian meal made with local products. They catered to our specific requirements and produced a luxury lunch for us washed down with an excellent bottle of Rioja and local honey rum! After lunch we went to Pico de las Nieves , the highest point in Gran Canaria and then to Caldera de los Marteles - a volcanic crater - which is very interesting to see up close. We then drove to Agüimes (the village of craftsmen) which was beautiful and not touristy. We had a coffee and ice cream in a traditional bar. Then we then drove to the east coast where we discovered how windy it is there! And finally to the Maspalomas Dunes which look like a mini Sahara desert in Gran Canaria! They drove us back to our hotel and we arrived at about 6:30pm. Every minute of the tour was interesting and fun. Ines and Juan were such excellent guides and entertainers. They kept us all happy and laughing all day which is all the more impressive with 3 children. We covered a lot of ground, saw so many things and learned so much but it wasn't a tiring day. It was fun, fascinating we were all sad when it was over! We highly highly highly recommend SKY REBELS!

Amazing experience with the most perfect local guides We booked the Unesco tour of one day. What a great experience! Juanjo and Inés are wonderful people, fun, caring and they have such a great knowledge that they want to share with you. You discover the canarian history, culture and important facts. You go to places no other tours or public go. And ofcourse there is Lupita, a fun personal touch for the kids. For lunch we had a homemade picknick (made by Inés with love, excellent chef) with local ingrediënts and fruits, all traditional food. We were so amazed by the tour and this lovely people that we immediately booked another tour, the Barranco de las vacas. Then we visited the Salinas and also a real cave. There we enjoyed a magnificent view and some local food (once again thanks to the chef) during a rest inside the cave. Again an unforgettable experience. If you are looking for the perfect local guides who are passionated in what they do, Juanjo and Inés are just perfect! We had an unforgettable experience!

Carlos_At_Spain
2022-08-05
Descubriendo los orígenes de Gran Canaria He realzado las dos excursiones que duran un día con Sky Rebels, ambas se complementan a la perfección, una centrada en la naturaleza de la isla y otra en la historia de la isla, sin solapamiento en las zonas visitadas. Ambas excursiones muy recomendables

Carlos_At_Spain
2022-08-05
Excursión bien planificada, puntual y profesional para adentrarte en la historia de Gran Canaria Una excursión muy recomendable para entender la historia de la isla. Inés y Juanjo conocen muy bien los rincones de la isla y te hacen sentirte en familia. Comer de picnic con ellos es un lujo. Muy atentos y profesionales. Muy recomendables.

Great tour, yummy food away from the touristy beaten path. This was our third excursion with Sky Rebels and it took us to some genuinely local places that tourists don't usually get to, and we were blown away. Let me say that I usually try to book things with different tour guides wherever I go so I can get the most out of my stay but from the get go we all loved Juanjo and Ines and decided to stick with them. And I'm so glad we did, they know their stuff and go out of their way to make you feel super welcome and show you unique experiences that most tour places don't offer. On this tour we visited Ingenio and learned how water was used and what life was like for farmers in the 18th century. Then we were taken to visit an authentic castle built into the rocks by the ancient inhabitants of Gran Canaria. Finally we visited a nice village on the coast where we got to experience the warmth of the people of Gran Canaria away from touristy spots (thank you very much for "la cuchara", mininno!). On all three days we were offered to taste local products which we loved. We will definitely be booking our tours with Sky Rebels again when we are back in Gran Canaria. These guys are awesome, we very highly recommend them!

Visited a beautiful little town in the south of the island. On this tour, Lupita, Juanjo and Inés took us to see Puerto de Mogán and get to know it "like a local". It is a beautiful and very touristy village, but full of secrets and stories that Inés and Juanjo shared with us that few people know about. Afterwards we went to visit Amadores Beach, where they offered us to stay for the rest of the day if we wished (unfortunately we hadn't brought any beach equipment, but the next day we went to spend the day on our own). I recommend bringing your stuff and spending your day there afterwards. Ask them about arranging for this as it is a great way to end the day.

Awesome, fun tour! We did the three excursions that Sky Rebels has to get to know the sites of Gran Canaria in a more personal way, and I am glad we decided to stick with them and do all the tours they offer, it was a great experience. On this excursion we visited the Barranco de las Vacas, a very picturesque place where we were able to take several photos. Then came the surprises, we went on a short walk to some hidden caves that blew us away. Finally we visited a very windy beach where we could see surfers practising windsurfing. It was a great day, no doubt. The tour guides, Juanjo and Inés are super nice and personable and know their Canary Islands history. They made it a very interesting and fun trip for us. Many thanks to Inés, Juanjo and of course Lupita!

Zeker doen! Uitstekende en zeer enthousiaste gidsen, Zeer lieve en vriendelijke mensen. Je ziet unieke plaatsen vanuit het oogpunt van de locals. Zeer informatief. Je leert iets over de geschiedenis van Gran canaria